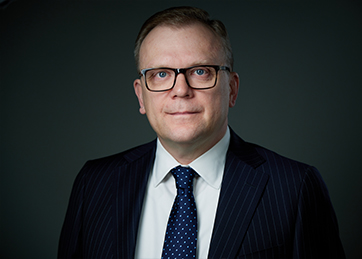 Andrey Balyakin
Senior Partner, Audit
Head Office of Unicon
vCard
---
Executive summary
Andrey Balyakin heads the group of audit professionals which serving the oil and gas companies and electric and nuclear power enterprises.
Andrey has been engaged in auditing for more than 25 years and has been working at Unicon since 2005. He has gained tremendous experience in implementing audit and financial reporting projects, including those for the Russian oil and gas and electricity holdings and international companies. Andrey's clients are major Russian oil and gas and electricity companies.
Andrey is well-versed in the specifics of accounting in other economic sectors, including TMT (telecom, media and high-tech) sector and entertainments industry, transport, real estate and construction, mechanical engineering, and retail. At Unicon, Andrey's area of responsibility includes implementation of projects associated with IPO support to Russian companies.
Professional affiliations
Auditor uniform qualification certificate (new form)
Honorary Member of the Association of Chartered Certified Accountants (FCCA)
Member of the Self-regulatory organization of auditors Association «Sodruzhestvo» (SRO AAS)
Education
Moscow Aviation Institute
AССА International Certificate