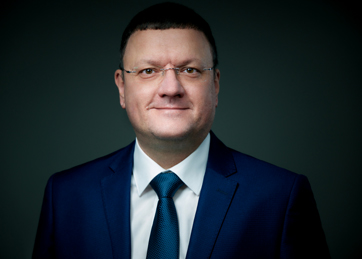 Kirill Ushakov
Director, Business Consulting
Head Office of Unicon
vCard
---
Executive summary
Kirill joined Unicon in 2006; since 2016 he has headed the business consulting division. Previously he worked at the mining and mechanical engineering enterprises, was specialised in internal audit, risk management and business process optimisation, including automation development.
Kirill's experience in project activities is over 15 years, with more than 10 years in consulting. Main lines of his activity are consulting projects in strategic development, improvement of operational efficiency, optimisation of business processes and cost reduction, strengthening of the internal control systems and risk management. In 2014–2015 Kirill managed a large-scale project for optimisation and automation of management reporting processes at one of the largest banks of Russia.
Professional affiliations
Member of the Institute of Internal Auditors, USA
Certified Project Manager (The International Project Management Association)
Certified Internal Auditor (The Institute of Internal Auditors)
Professional Accountant (Institute of Professional Accountants and Auditors of Russia)
Qualified financial market specialist (FFMS 1.0, 5.0)
Education
Izhevsk State Technical University, Engineer (Diploma with Honours), Manager (Enterprise Management).
Additional training and professional development in:
Lean production (Lean Six Sigma)
ARIS Methodology & Tools, Business Process Optimisation, Risk Management
GRC (Access Control & Risk Management) and Business Intelligence
Internal audit of quality management systems (ISO standards)