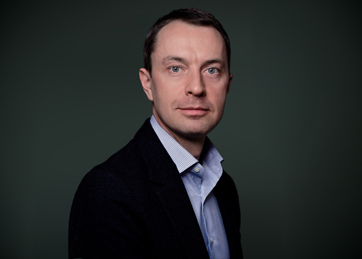 Vladislav Poguliaev
General Director of Unicon JSC
Head Office of Unicon
vCard
---
Executive summary
Vladislav has been working for Unicon since 2005. He specialises in providing top quality audit services to real sector companies, carries out operating and strategic management of the company.
Vladislav's 20-year record as an external consultant and auditor covers management of projects for preparation of financial statements (RAS, IFRS, US GAAP), IPO access, optimisation of activities and financial structure of companies, ICS improvement, transaction support, business valuation, cost reduction. Before joining Unicon, Vladislav had worked for the leading international and Russian audit companies and headed financial divisions of large holdings.
At Unicon Vladislav supervises a number of sectoral groups providing audit services.
Professional affiliations
Auditor uniform qualification certificate (new form)
Certified Public Accountant (CPA)
Member of the Board of the Self-regulatory organization of auditors Association «Sodruzhestvo» representing the audit organisation present on the financial market
Member of the SRO AAS Committee for Public Sector Audit
Chairman of the Listing Experts Board of the Moscow Exchange
Education
Lomonosov Moscow State University, Economist
PhD in Economics
Executive MBA (Moscow School of Management SKOLKOVO)